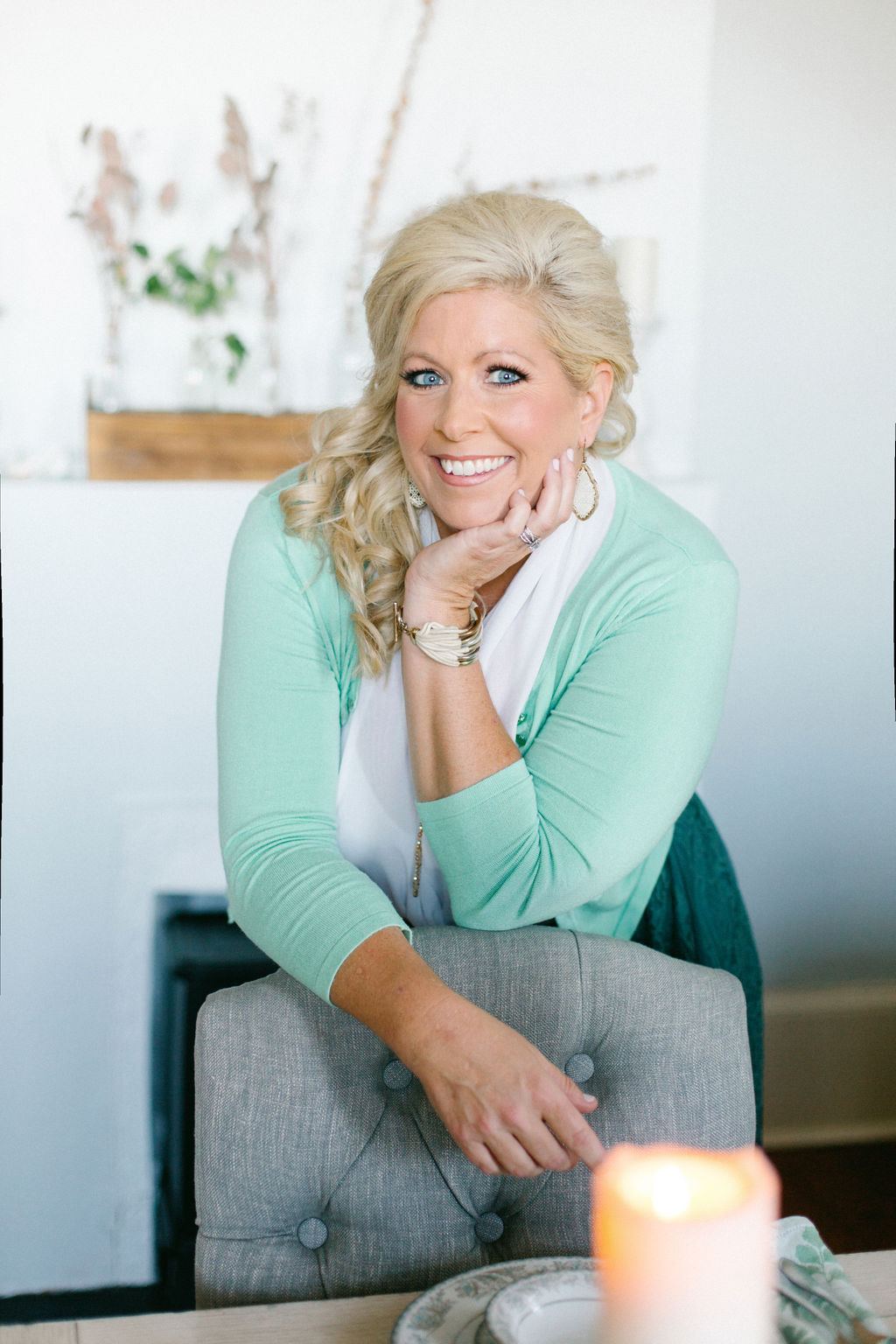 Kerri Pellegrin
Owner, Wedding Planner
As a bride in 2015, I was overwhelmed at the amount of decisions, money and information needed to plan my Wedding to my sweet hubby, so I decided to plan my wedding the same way I planned my corporate accounts as a Food and Hospitality Project Manager; with checklists, conference calls, vendor vetting and procurement, a large team and do it under budget.
Our Wedding turned out beautiful, but I realized, I couldn't let other Brides do this! It was stressful and my family and friends were workers vs. guests, and worst of all, I didn't get to enjoy the engagement or feel like a Bride, I was a Project Manage. So, in 2015 I started working on the plan to start my own business that would be service driven, detail engaged and fun!
I wanted to build a brand vs a business. I wanted it surrounded with service as the most important element and a hands-on approach to our planning. It has been our branding point and continue to build from that to create additional platforms within our brand. We wanted to have a collection of services that offered everything a couple could want or need for the Special Day, and The Wedding Collection is just that.
With a retail and project management background for over 25 years, I took the skills learned in the corporate world and my passion and love of all things Wedding and gave our client's something unique; a "one stop wedding shop".
The Wedding Collection handles everything from The Dress to The Planning and we do it with love, and building everlasting friendships! I look forward to having you be a #CollectionCouple and let us bring your Wedding Vision to life perfectly.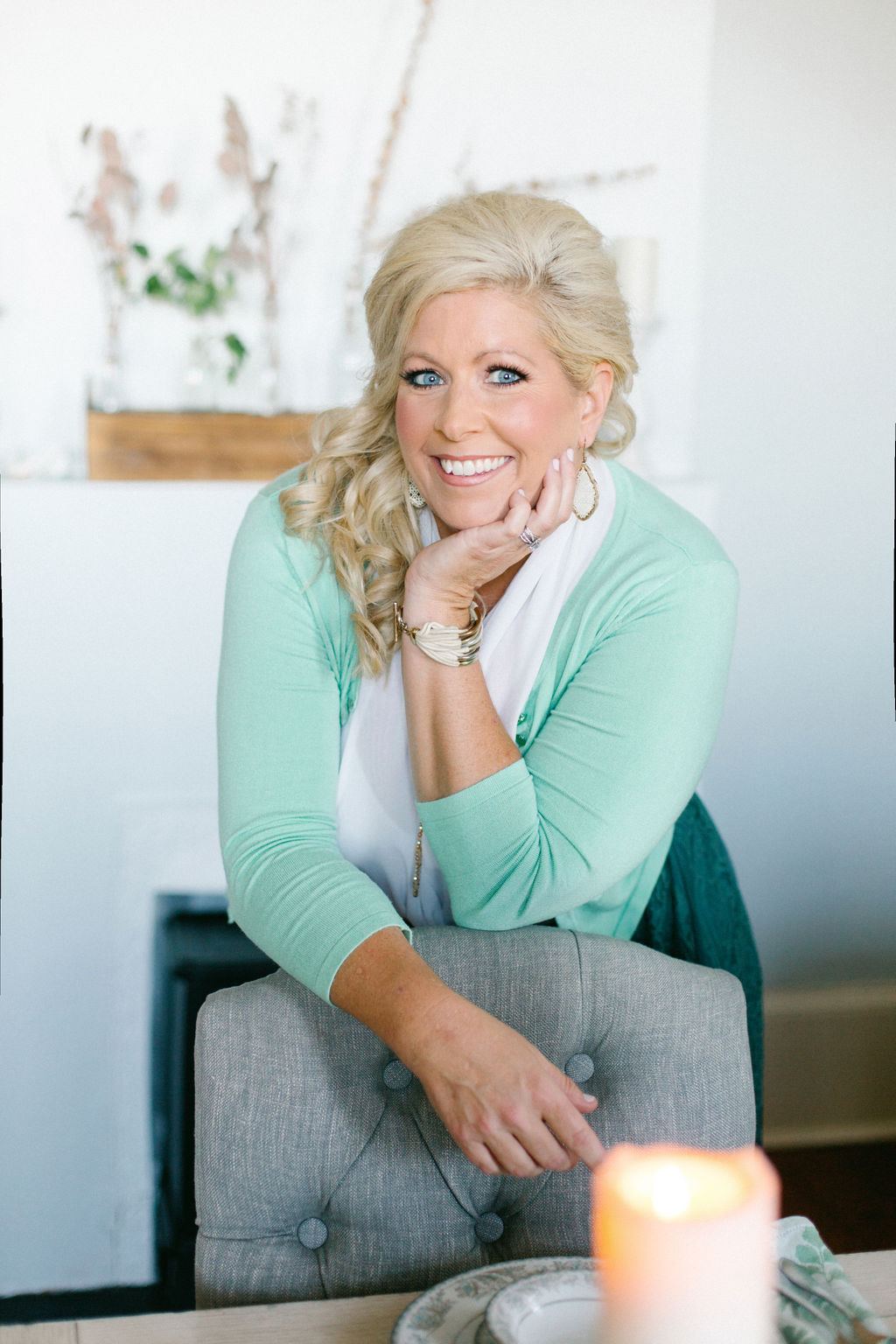 Maycee
WEDDING PLANNER & STYLIST
MAYCEE@THEWEDDINGCOLLECTION.COM
Ever since I was a little girl I have dreamed of weddings. A white dress along with a veil, made by my aunt, was a part of my everyday outfit around the house. I hosted weddings with everything from Barbie dolls to glue sticks without missing any details. I later extended my love of planning to summer camps for little girls as well as any occasion that called for creative decor.
When I met Kerri, we immediately began finishing each others sentences. Our ideas and visions for planning are very similar which is why The Wedding Collection is a perfect fit for me. I am extremely excited for this opportunity and look forward to meeting and working with all The Wedding Collection clients.
I attended the University of Mississippi where I majored in Business Management with a minor in Entrepreneurship. I was member of the Ole Miss Rebelettes where I was exposed to different aspects of marketing. As the branding manager for The Wedding Collection, I am eager to apply these experiences to the promotion of the company.
Brooklynn
Bridal Stylist
As long as I can remember, I have always loved all things bridal. From the white dress, the ceremony, the decor, surrounded by loved ones to witness two becoming one, and an unforgettable reception to follow. Weddings have always filled the puzzle piece of romantic dreams in my heart.
My mom has always been one to let me express myself though fashion, and one of my favorite memories with her is binge watching bridal shows on TLC. I remember what it felt like to try her wedding dress on and feeling like the most beautiful girl in the world. Her and I share a love for weddings and we both look forward to the day for mine.
I started working at The Wedding Collection in July, and I am forever grateful for the chance Kerri and Maycee took on me. It has been everything I imagined and I love being a part of a business that makes dreams come true and that continues to grow every day. It is true at The Wedding Collection that there is a dress molded and made for the bride you and the little girl inside that once imagined it. I love helping brides find their dream dress and watching things come to life for their special day. I love being a part of the team here at The Wedding Collection and look forward to our future endeavors.
demi
Bridal Operations Manager and Stylist
DEMI@THEWEDDINGCOLLECTION.COM
I was born and raised in Long Beach Mississippi and attended Our Lady Academy. From there, I attended Mississippi State University on scholarship to play softball and study Fashion Design and Merchandising. Ever since I was a little girl I've always loved clothes, shopping, and helping other people find clothes too. As I got older, people were always asking me where I shopped, and asking to borrow my clothes. I never thought I could make it into a career until I found out I could actually study it in school. In my junior year at Mississippi State I worked with Deep South Pout and quickly grew in the company and was sent on my first buying trip for the company at 21 years old. From that moment on, I knew that God had given me this gift to be able to shop and find things for all women to make them feel their most beautiful. I went on to work for other companies in every area of retail there is and really tried to perfect my craft. I accepted a job last February with VICI Collection, in Scottsdale which was the biggest opportunity I've had to date. My time with VICI was short lived due to COVID but I knew God had something up his sleeve. Fast forward to just a month ago when I was offered this position here at The Wedding Collection. I never knew I needed the Bridal Industry until I got here. Anyone who knows me, knows I have a very big heart and nothing brings me more joy than having deep connection with people. So when you put my love of clothes and relationships together you get this…helping women feel their most beautiful for their biggest day. I'm brought to tears at almost every appointment (in the best way) and I wouldn't change it for the world. I'm truly living my dream here at TWC and I'm so blessed to do what I do each day. I am so excited and honored to be here.
Amanda
Sales and Merchandising Manager
amanda@theweddingcollection.com
I was one of those little girls, like most that envision "The Big Day" and could not wait to find my prince.  I got to have my fairytale wedding to my prince and we are now living out life in Bay St. Louis.  I have years of retail experience in small gift shops and big box stores such as Gap.  Meeting and helping people has always been a passion of mine through my work.  I am a travel agent and met Kerri through a show as a vendor and thought that The Wedding Collection would be a great fit to mash-up my love of retail and planning.
I love planning and putting all the puzzle pieces together to make dream vacations come to life for clients and then my reward is seeing the pictures of smiles on their faces of the wonderful memories that they are making and will have to cherish and last a lifetime.  The Wedding Collection is no different, whether it is the small details of the look of the dress, or the details of planning it is so fun to put those together and see it all come together.
It has been amazing to play a role in a bride's day to find the dress and then also to see all the planning details come to life from ideas in the bride's head, on to pieces of paper, and then into fruition on "The Big Day".  I am just so grateful that I get to be a part of it and take the stress and worry off the bride so she can relax and feel like the princess that she is for her day to marry her prince.
jennifer
bridal & wedding specialist
JENNIFER@THEWEDDINGCOLLECTION.COM
I have worked closely with Kerri for over a year now – from managing our bridal suite, to assisting the execution of the "Big Day" for our wedding collection couples, and, now that our shop has opened, have now dedicated myself to helping facilitate our brides finding that perfect gown.
I love being a part of helping a bride bring their vision of style to life and helping them find the gown of their dreams, even if it may not be what they have envisioned. I listen to what the bride wants and keep their budget in mind when helping them pick out their gown. With my dedication to customer satisfaction and my skills of being detail-oriented, my main goal is to make the bride feel stress-free from the time she walks into the boutique to the time she walks down the aisle. I look forward to meeting and helping each new bride that comes into the boutique and making their day as special as they have always dreamed it would be.
Hours of Operation
Monday 11:00 am to 7:00 pm
Tuesday 11:00 am to 7:00 pm
Wednesday 11:00 am to 7:00 pm
Thursday 11:00 am to 7:00 pm
Friday 9:00 am to 7:00 pm
Saturday 9:00 am to 7:00 pm
Sunday 12:00 pm to 7:00 pm
Photography Credit: Chance Robinson Photography | Grace Photography | Rudy Melancon Photography and Design | Katelyn Anne Photography | Madd Hatter Photography | Sage and Sterling Photography | MBM Photography | Jessie Newton Photography
© 2019 | Website Managed by CWR Digital