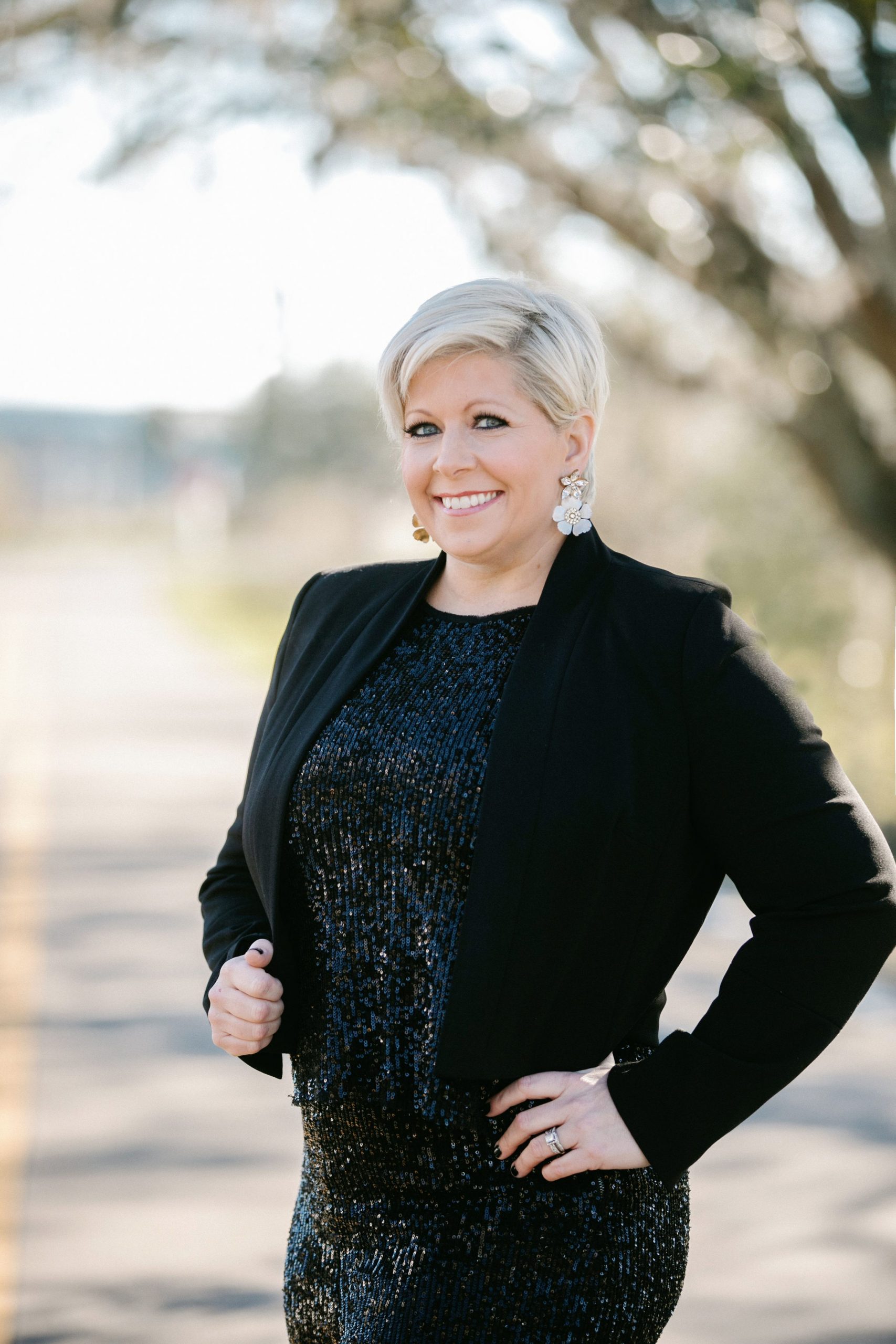 Kerri Pellegrin
Owner, Wedding Planner
As a bride in 2015, I was overwhelmed at the amount of decisions, money and information needed to plan my Wedding to my sweet hubby, so I decided to plan my wedding the same way I planned my corporate accounts as a Food and Hospitality Project Manager; with checklists, conference calls, vendor vetting and procurement, a large team and do it under budget.
Our Wedding turned out beautiful, but I realized, I couldn't let other Brides do this! It was stressful and my family and friends were workers vs. guests, and worst of all, I didn't get to enjoy the engagement or feel like a Bride, I was a Project Manage. So, in 2015 I started working on the plan to start my own business that would be service driven, detail engaged and fun!
I wanted to build a brand vs a business. I wanted it surrounded with service as the most important element and a hands-on approach to our planning. It has been our branding point and continue to build from that to create additional platforms within our brand. We wanted to have a collection of services that offered everything a couple could want or need for the Special Day, and The Wedding Collection is just that.
With a retail and project management background for over 25 years, I took the skills learned in the corporate world and my passion and love of all things Wedding and gave our client's something unique; a "one stop wedding shop".
The Wedding Collection handles everything from The Dress to The Planning and we do it with love, and building everlasting friendships! I look forward to having you be a #CollectionCouple and let us bring your Wedding Vision to life perfectly.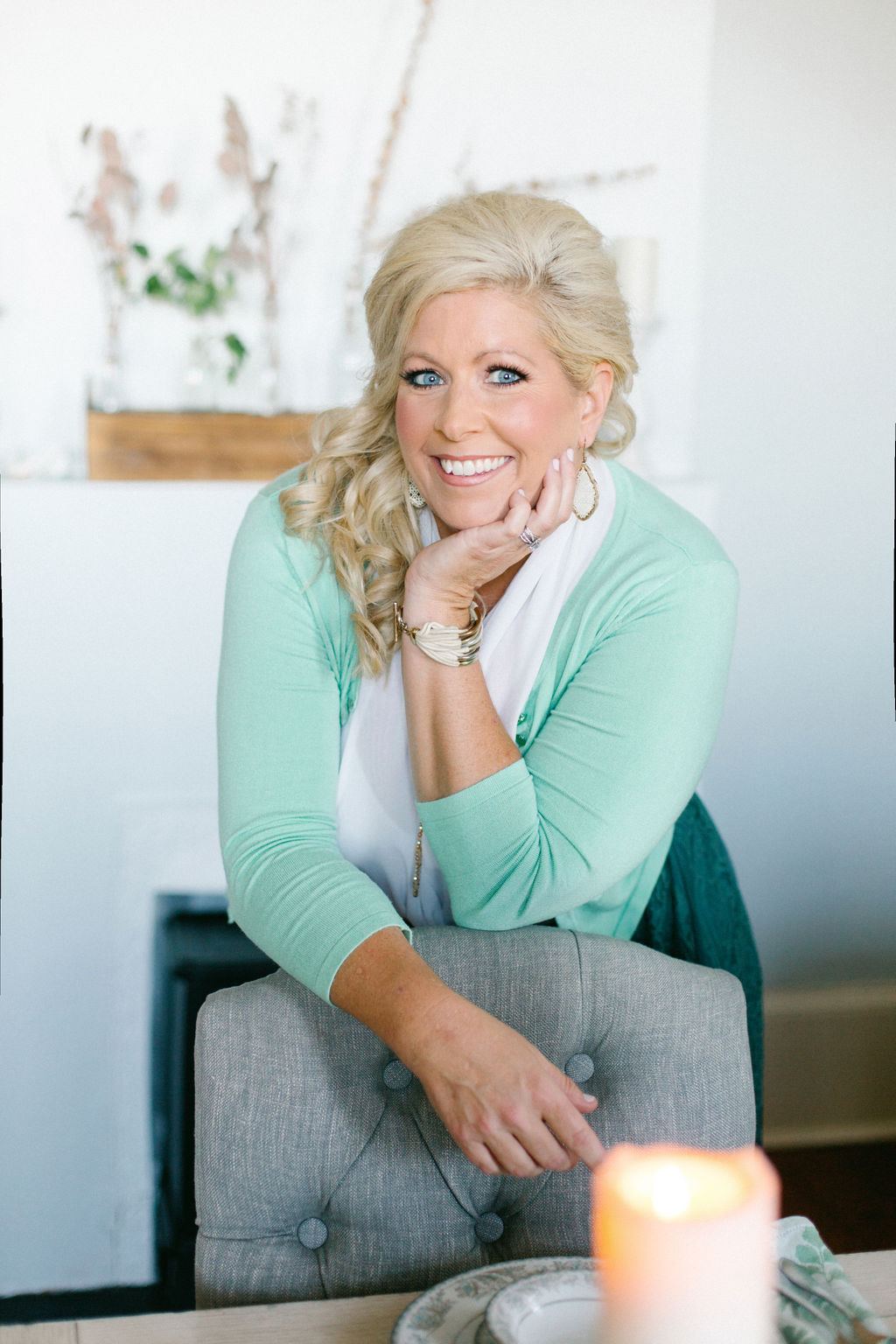 Maycee
WEDDING PLANNER & STYLIST
MAYCEE@THEWEDDINGCOLLECTION.COM
Ever since I was a little girl I have dreamed of weddings. A white dress along with a veil, made by my aunt, was a part of my everyday outfit around the house. I hosted weddings with everything from Barbie dolls to glue sticks without missing any details. I later extended my love of planning to summer camps for little girls as well as any occasion that called for creative decor.
When I met Kerri, we immediately began finishing each others sentences. Our ideas and visions for planning are very similar which is why The Wedding Collection is a perfect fit for me. I am extremely excited for this opportunity and look forward to meeting and working with all The Wedding Collection clients.
I attended the University of Mississippi where I majored in Business Management with a minor in Entrepreneurship. I was member of the Ole Miss Rebelettes where I was exposed to different aspects of marketing. As the branding manager for The Wedding Collection, I am eager to apply these experiences to the promotion of the company.
Emily
Bridal Stylist and Inventory Manager
When I was 7 years old I began planning my dream wedding. I drew out everything on 5 pieces of printer paper taped together. Just knowing I would have the biggest ball gown, blue hydreangeas, and a tuxeado for my dog, Max. Skipping ahead a few years later, Pinterest became my best friend. I would search and search for the prettiest venues, bouquets, and ,of course, wedding dresses. I've always felt that fashion is one of the best and most creative ways of expressing yourself. From mixing patterns and fabrics to accessorizing, the options are limitless- which is why I love to helping friends and family find their perfect outfits for special events. From my 7 year old self to now, I no longer wish to see my bridesmaids in orange and blue flame dresses, but the love and passion for weddings remains.
Graduating from the University of Southern Mississippi, I set out to find a job where I could make a direct impact on the people around me, providing happiness and bliss. When I saw The Wedding Collection was hiring, I knew it would be a second home to me. Spending each day helping a Bride or a Bridal party find their dream dresses gives me such joy to see their geniune smiles. If I can help a bride make her big day easier or more special in any way, it is a successful day. I am so honored to be part of The Wedding Collection Team.
demi
Bridal Operations Manager and Stylist
DEMI@THEWEDDINGCOLLECTION.COM
I was born and raised in Long Beach Mississippi and attended Our Lady Academy. From there, I attended Mississippi State University on scholarship to play softball and study Fashion Design and Merchandising. Ever since I was a little girl I've always loved clothes, shopping, and helping other people find clothes too. As I got older, people were always asking me where I shopped, and asking to borrow my clothes. I never thought I could make it into a career until I found out I could actually study it in school. In my junior year at Mississippi State I worked with Deep South Pout and quickly grew in the company and was sent on my first buying trip for the company at 21 years old. From that moment on, I knew that God had given me this gift to be able to shop and find things for all women to make them feel their most beautiful. I went on to work for other companies in every area of retail there is and really tried to perfect my craft. I accepted a job last February with VICI Collection, in Scottsdale which was the biggest opportunity I've had to date. My time with VICI was short lived due to COVID but I knew God had something up his sleeve. Fast forward to just a month ago when I was offered this position here at The Wedding Collection. I never knew I needed the Bridal Industry until I got here. Anyone who knows me, knows I have a very big heart and nothing brings me more joy than having deep connection with people. So when you put my love of clothes and relationships together you get this…helping women feel their most beautiful for their biggest day. I'm brought to tears at almost every appointment (in the best way) and I wouldn't change it for the world. I'm truly living my dream here at TWC and I'm so blessed to do what I do each day. I am so excited and honored to be here.
Kaitlyn
Bridal Stylist and Training Manager
Janna
Bridal Stylist and Merchandising Manager
jennifer
bridal & wedding specialist
JENNIFER@THEWEDDINGCOLLECTION.COM
I have worked closely with Kerri for over a year now – from managing our bridal suite, to assisting the execution of the "Big Day" for our wedding collection couples, and, now that our shop has opened, have now dedicated myself to helping facilitate our brides finding that perfect gown.
I love being a part of helping a bride bring their vision of style to life and helping them find the gown of their dreams, even if it may not be what they have envisioned. I listen to what the bride wants and keep their budget in mind when helping them pick out their gown. With my dedication to customer satisfaction and my skills of being detail-oriented, my main goal is to make the bride feel stress-free from the time she walks into the boutique to the time she walks down the aisle. I look forward to meeting and helping each new bride that comes into the boutique and making their day as special as they have always dreamed it would be.
Jasmine
Bridal Stylist and Branding Manager
I was born and raised right here in Gulfport Mississippi! I am the youngest of three girls aka the "Ball Girls." I attended Gulfport High School home of the Admirals. I am a graduate of Mississippi State University where I majored in Fashion Design and Merchandising with a minor in Marketing. While at state, I had the opportunity to go all around the world from London to New York City. Each experience taught me how much fashion influences lifestyle, culture, and art. After college, I found myself emerged in Editorial and Fashion Marketing through Social Media.
From a young age, I knew I had a passion for clothing. My favorite thing about fashion is that you are the creator, it's your personality that creates the look not the look itself. I have always dreamt of my wedding day. I remember constantly making wedding dresses out of sheets and using my hallway as my aisle. Even though I'm not married, I've always had a picture in my mind of what my dream day would look like. To this day, I have dream dresses, rings, shoes, and venues saved on my phone. *hint future husband*
The Wedding industry was always something I wanted to be a part of but didn't know how to get into. This is why I'm so grateful for Kerri, Demi, & the TWC family. Kerri and I only met in person one time and I instantly felt a connection. I did not want to leave at all! She made me feel comfortable with just being myself. So, when Demi called and asked me if I wanted to be a part of the team, I already knew what I had to do!
I'm so excited to be working alongside such beautiful souls! Everyone is genuine and their hearts are all in the right place. TWC is one of the best work environments I've been a part of!
It's the best feeling in the world helping brides find their dream dress, you see and feel all the emotions. I want to create an atmosphere that each bride remembers for the rest of their life.
I can't wait to see where TWC goes from here. I'm so thankful to be a part.
Hours of Operation
Monday 11:00 am to 7:00 pm
Tuesday 11:00 am to 7:00 pm
Wednesday 11:00 am to 7:00 pm
Thursday 11:00 am to 7:00 pm
Friday 9:00 am to 7:00 pm
Saturday 9:00 am to 7:00 pm
Sunday 12:00 pm to 7:00 pm